Judging solely by the unseasonably high river levels and occasional afternoon showers, you'd be excused for thinking we aren't in drought conditions this spring. But you'd be wrong according to the National Weather Service which monitors such things.
Above average mountain snow will certainly help recharge downriver reservoirs but much of the rest of New Mexico is still in some mild stage of drought. And the outlook for the next month or so doesn't look much more promising. New models released last week by the weather service predict below average rainfall across nearly all of New Mexico and southern Colorado through August.
National Weather Service Precipitation Outlook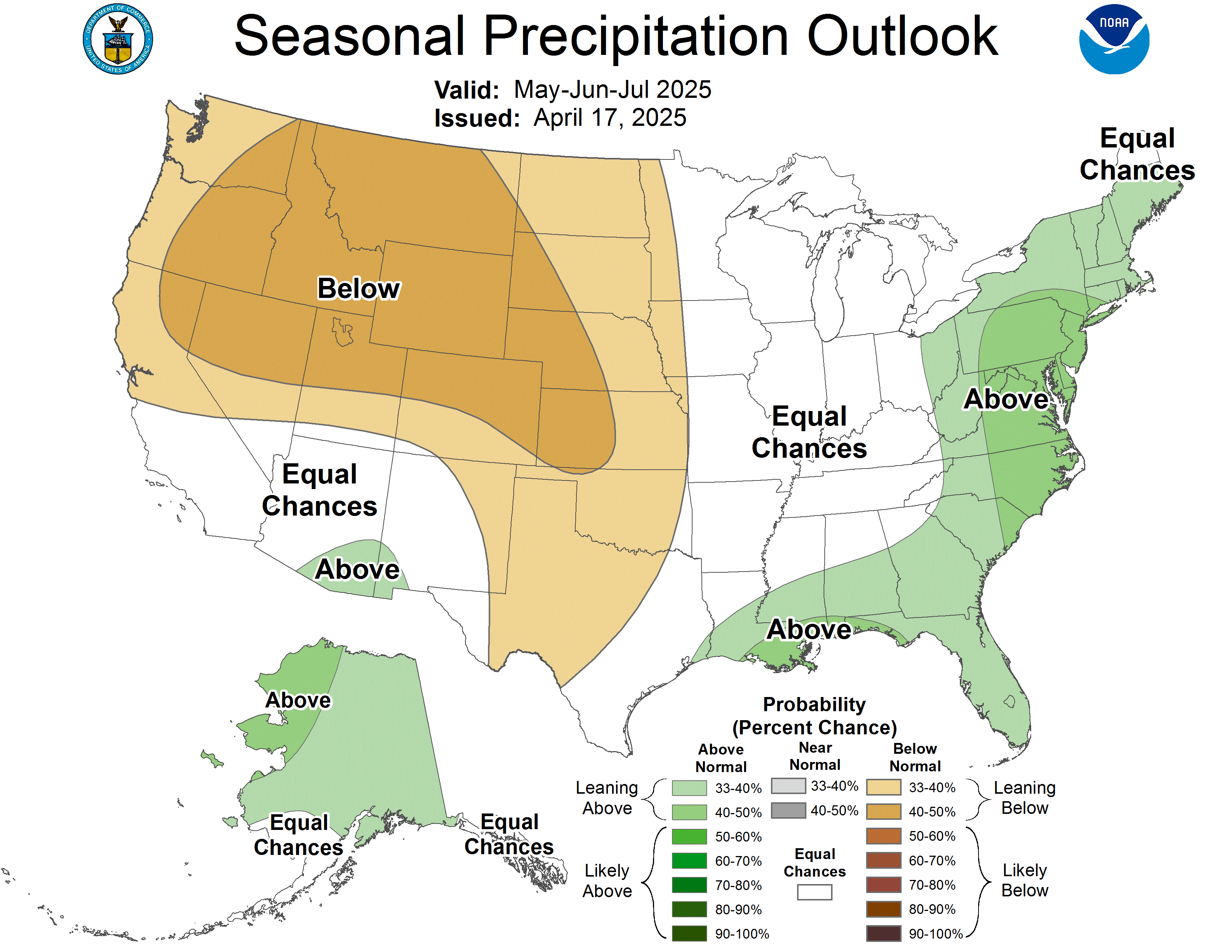 The forecast may not hold all bad news, however. New climate models revised this week now have a forecasters saying "El Niño conditions are likely to develop within the next couple of months and then persist (greater than 90% chance) into the winter." That could bring cooler and wetter weather to New Mexico and the southwest starting in the fall and through the winter. "In New Mexico, wetter than normal conditions are more likely during El Niño events with drier than normal conditions during La Niña events, particularly during the cool seasons of winter and spring," according to the National Weather Service's Albuquerque office.
That, of course, is welcome news for everyone if the rain and cooler weather arrive early enough in the summer to get crops through the end of the season. Ski bums, of course, are hoping for a back-to-back year of record-breaking powder.